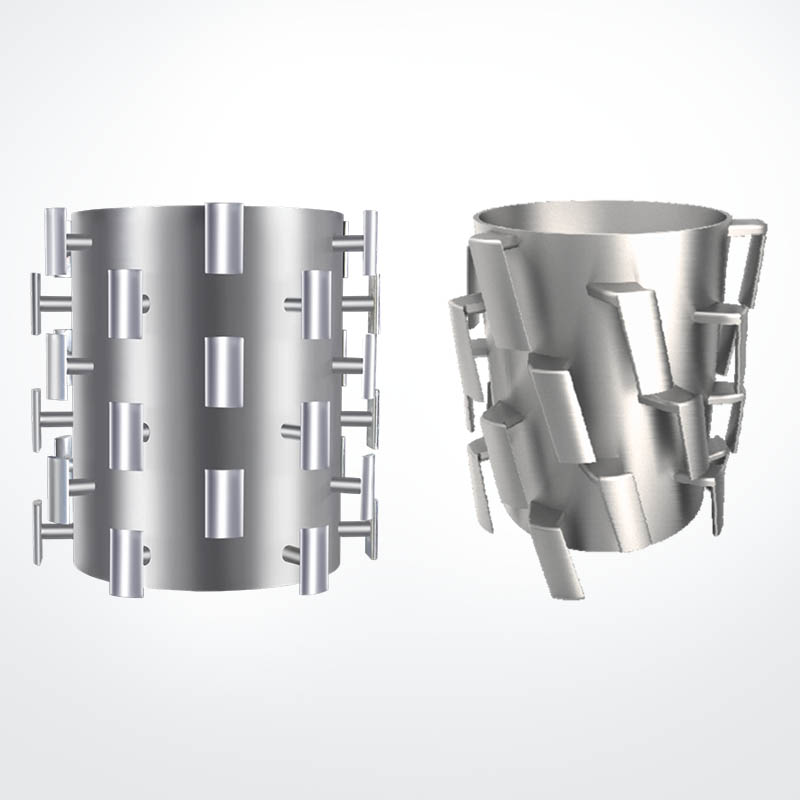 1. SU-TANTRA medium consistency rotors are provided with the specially designed hurricane vanes.

2. The material of construction is SS-304 or acid proof steels.

3. Vanes are made in Duplex Stainless Steel an anti-wear alloy.
Features :
Pulsation free.
Suitable for removing dimensionally unstable impurities.
Avoids string formation.
Perfectly dynamically balanced with computerized settings.
Chrome plated.
Accurate mirror finishing.
Low power consumption.
Applications :
Low consistency screening machines.
Approach flow.
Screen fractionators.