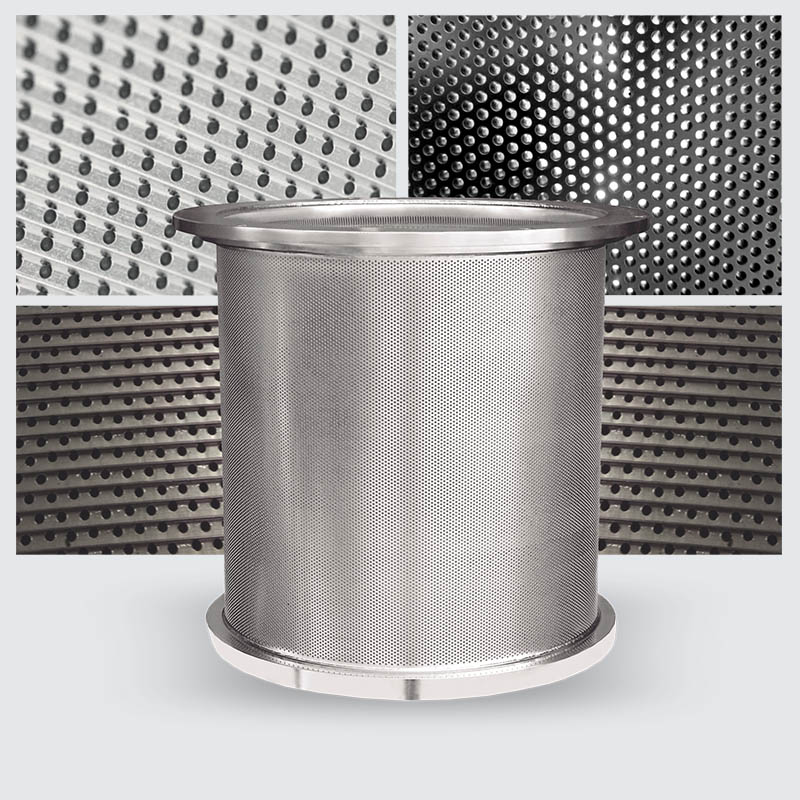 1.Manufactured with highly sophisticated and modern drilling techniques.

2. The basket material is special stainless steel.

3. Available with straight holes, step holes, tapered holes, etc.

4. Highest open area as much as possible.

5. Provides uniform distribution.

6. Electrochemical polishing.

7. Hard Chrome plated upto 250-300 microns.

8. Accurate mirror finishing.

9. Low energy consumption.
Applications :
Removes tiny particles and impurities.
Suitable for coarse screening