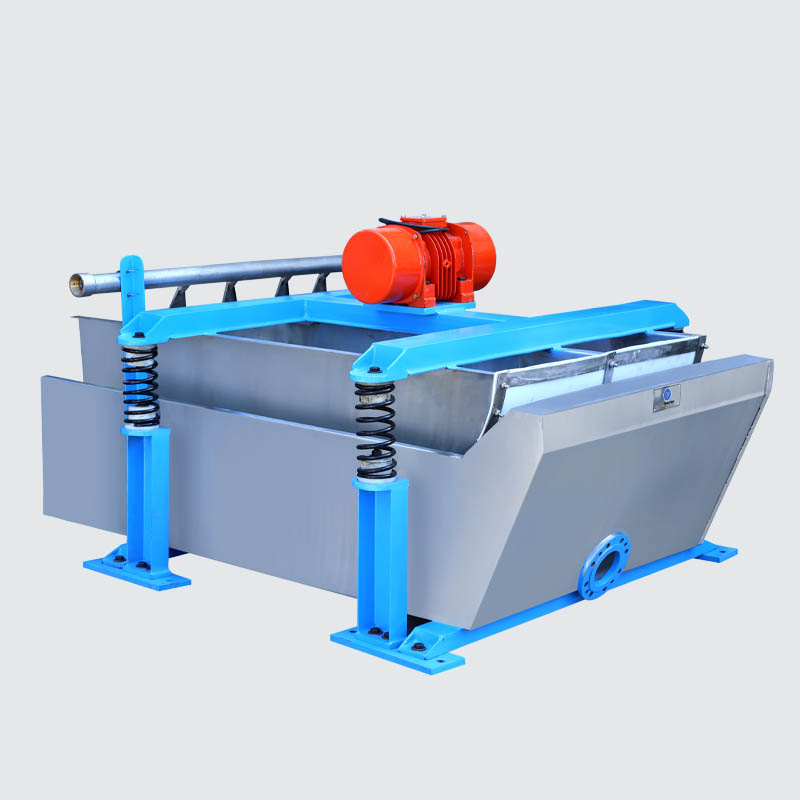 1. SU-TANTRA provides perforated vibrating screen.

2. It is the last stage equipment in screening for recovery of fiber and removing various impurities.

3. Vibrating screen is widely used for coarse screening of different kind of pulps.

4. It is equipped with special vibratory motor having varying amplitude and allows low power consumption with high efficiency.

5. It works on the principle that vibratory motor is fixed on the cradle suspended on the four heavy duty helical springs providing controlled vibration.

6. The screenplate is in special grade of plastic sheet 'Derlin'.